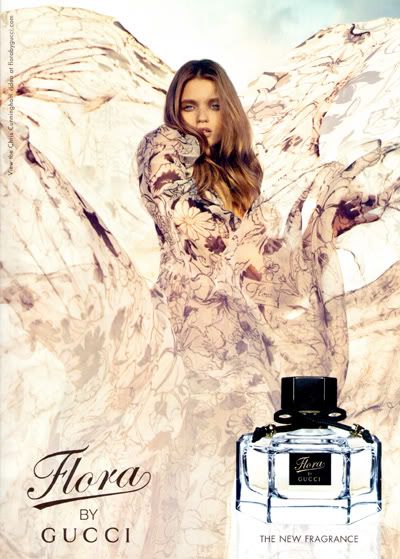 Gucci

's iconic Flora print has been lucky for Frida Giannini - in fact, since she brought it back, her work in the Italian brand has been really great. Now, as a tribute to this classic print, they're launching a fragrance called Flora.
The fragrance is feminine and classic, with floral notes and aimed at younger consumers. Sweeter then Gucci by Gucci, it's designed for today's young, modern and sensual women.
For Giannini, Flora is a day fragrance, and Gucci by Gucci for night-time.
A classic name for the brand to define a new stage in their history, as Flora seems set to be the first of a new group of young Gucci fragrances.
The first time we saw the Flora print was in 1966, when Princess Grace Kelly made it iconic.
The packaging is the black and white version of the Flora print, which is also used for the material worn by Australian model Abbey Lee in the ad campaign photographed by Inez & Vinoodh.
Here's the spectacular video ad for the new fragrance:
www.gucci.com