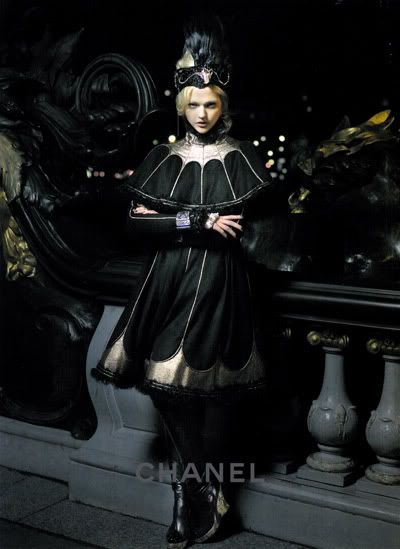 Chanel

's Paris - Moscow Pre-Fall ready-to-wear collection was
designed by
Chanels' couture ateliers. With a goal
to show off the skills of the French embroiderers, goldsmiths,shoemakers
, and milliners
the house supports.
Sasha Pivovarova is the face of the ad campaign, photographed by the designer himself, Karl Lagerfeld.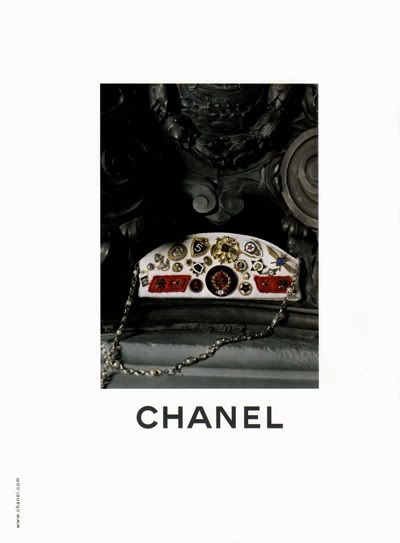 The collection being heavily inspired by

imperial Russia and Russian folklore

, included layers of chiffon, extravagant embellishments, sequins, and pearls. Heels were sculpted like upturned onion domes, and fur military hats were often seen. Badges, leather leggings along with glitter ones were also included in the collection. Models wore Byzantine empresses inspired head pieces which were simply lavishing and perfectly executed.